Introducing Scale Bank, the Bank for Growing Businesses
Fidelity Bank announces new name and launch of rebrand
Media Contact:
Name: Katy Sullivan
Phone: 612-201-5993
Email: sully.katy@gmail.com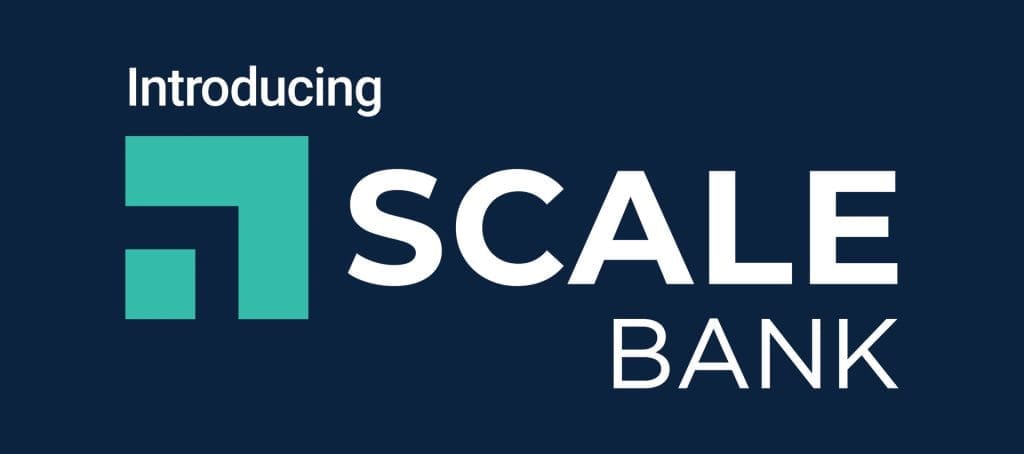 Minneapolis, MN / September 19, 2023 – Fidelity Bank, a privately held, diversified commercial bank based in Edina, MN, has rebranded to Scale Bank. With a 53-year history of serving business owners and demonstrating strong financial performance, bank leadership believed it was time for a distinct and compelling brand identity reflecting their customers' aspirations for growth and the bank's own goals. The rebranding does not change bank ownership, leadership, or staff.
"The name Scale Bank says so much about how we build relationships with our clients, support our employees in their careers, and manage our business operations," said Todd Williams, Scale Bank President and CEO. "Our clients are on a journey of growth to build their businesses and fulfill their visions of success. We want our name to reflect what our clients value and what we promise to deliver. Our customers want to 'scale' their businesses based on their unique situations. Scale Bank supports them with expertise and services to enable them to do more."
"The Scale Bank brand is an opportunity for the leadership and team to demonstrate what has always been exceptional about this bank – its track record of superior customer service and financial performance. The ability to differentiate in a competitive banking market will help Scale Bank continue to grow and thrive," said Craig Flom, Scale Bank Board Chair.
The commercial banking landscape in the Twin Cities is competitive, and many of Scale Bank's peers have been acquired by larger regional and national banks. Scale Bank has taken a different growth path enabling its continued independence: diversification. In addition to traditional business lending and banking services, Scale Bank business lines include national mortgage warehouse lending, equipment financing, and factoring (accounts receivable financing). These varied business lines respond to changes in the economy differently, contributing to the bank's steady and stable growth.
Initial elements of the new brand:
New Logo:

The Scale Bank logo represents action and growth. The Scale name evokes movement and growth. The logo uses geometric shapes to project a solid foundation and color treatments to show upward movement.
New Brand Colors:

Our new color palette shows bold, complimentary colors unique in the banking industry.
New Website: Scale Bank has launched a new website using the more secure .bank domain (scale.bank). Only verified banks can get a .bank address, which provides an added layer of cybersecurity and confidence.
Advertising Campaign Theme: 100% Human business banking

Stay updated on Scale Bank's transformation and connect with us through our website and LinkedIn.
About Scale Bank
Scale Bank knows business banking and what it takes to run a growing business. For more than 50 years, we have partnered with our customers to help them achieve their goals – to help them do more. Scale Bank offers a range of business banking solutions including commercial lending options, warehouse funding, equipment financing, cash management, and factoring services, and the expertise to help businesses understand what will work for them. For more information about Scale Bank's complete line of financial services, call 952-831-6600 or visit Scale Bank's website at www.scale.bank.
Related Tags: