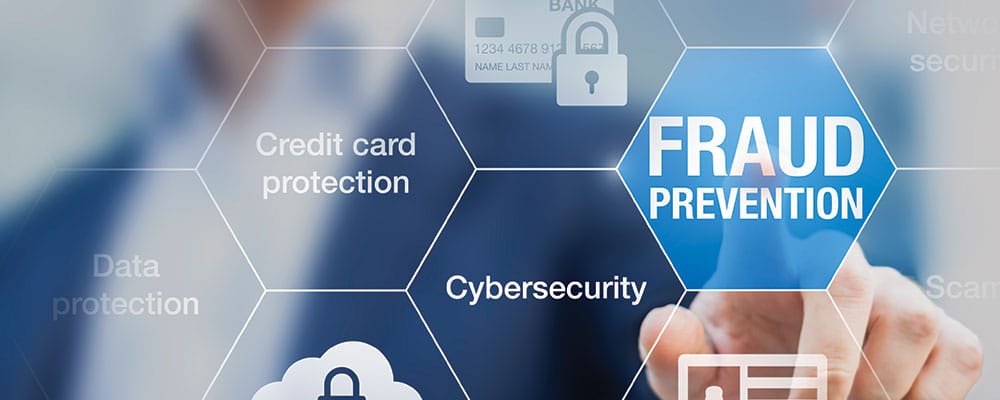 From High-Tech to Old School, Fraud Comes in All Forms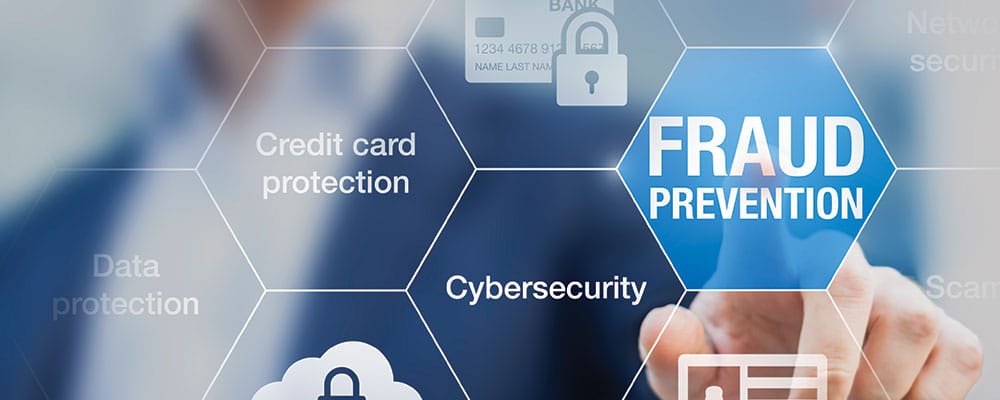 Fidelity Bank is your partner in fraud prevention.
The article was written by: Chris Funk
Ransomware attacks and phishing attempts make the headlines regarding fraud, but greater public awareness of those tactics has some fraudsters returning to more analog techniques. Recently, we have seen attempted check washing (replacing the payee name after the check has been issued) and an attempt to add new authorized payment approvers after a client's email was hacked. In both cases, the bank's fraud prevention procedures and knowledge of the customers prevented a loss. Sometimes customers are surprised to learn that, unlike fraudulent credit card transactions, banks aren't liable for losses due to these types of fraud. At Fidelity Bank, we will work hard to resolve and mitigate occurrences of fraud for our customers, but ultimately and unfortunately, the customers may bear the loss when fraud occurs.
At Fidelity Bank, we have both products and processes to minimize the risk of fraud. Positive Pay and ACH Filter are the supplemental services we offer specifically designed to combat fraud.
Positive Pay
With Positive Pay, customers let Fidelity Bank know what checks they are writing, and we match the checks with the planned payment information we receive from the client. At a basic level of this service, we match check numbers, dates, and amounts. The next level of support also provides payee matching for an additional layer of security and confidence. Once a customer is enrolled in payee matching, they create check issue files that include the payee name. This is a valuable step to preventing payee mismatches and gives us another data point to ensure accurate payments.
Regardless of the level of service a customer selects, customers have until noon each day to make pay or return decisions for any checks that don't match the information initially provided. Because Fidelity Bank prides itself on taking customer service to the next level, our operations team will also reach out to customers if they haven't been able to take action by the noon deadline for items. Suppose we can't connect with a customer by our payment processing deadline. In that case, the default rules determined by the customer will apply to any unresolved transactions that don't match the payee list.
ACH Filter
Fidelity Bank customers with Positive Pay/ACH Filter will create authorization rules through our online system to define which transactions are authorized to post to the client account. Rules can be established to accept transactions from specific companies and include dollar thresholds. Like Positive Pay, customers have until noon daily to review and approve or deny transactions outside the pre-authorized thresholds. The pre-established default decision will apply if the customer doesn't take action to authorize within the online payment system and the bank operations team isn't able to reach them for verbal confirmation.
Protective internal processes
Whether or not a customer has these supplemental payment protection products, Fidelity Bank takes steps to minimize customers' risk and the impact of fraud through our internal processes. The bank operations team reviews all transactions over a certain threshold to identify unusual activity, including checks out of sequence, unusual payment patterns, or atypical payment amounts. Because Fidelity Bank takes the time to get to know our customers and their businesses, we can often spot abnormal transactions before they can cause harm. Our combination of automated and manual processes and customer relationships make a difference for our customers.
It's easy to think that fraud happens to someone else or results from sloppy practices. Our experience would say that is not the case. Fraudsters are savvy, opportunistic, and persistent. In addition to signing up for the fraud prevention products Fidelity Bank offers, customers can take steps in their operations to catch and prevent fraud early:
Review transactions daily – match check numbers, amounts, dates, and payee. The sooner fraudulent transactions are detected, the more success we have in returning transactions and retrieving funds.
Be cautious who you give your account information to and who has access to your account information.
Be aware of Phishing attempts and other forms of social engineering attacks.
If you're ready to learn more about how Fidelity Bank can help you prevent payment fraud, contact your banker or Fidelity Bank Cash Management.
Looking for more ways to prevent fraud? Here are two more services that Fidelity Bank offers:
Lockbox Services: Know that your checks go directly from the post office to a secure location, limiting opportunities for someone to interfere with your payments.
ACH and Wire Transfer Authorization protocols: Wire transfers are a prime target for fraud. Gain peace of mind by using tokens and dual approval before payments are made. As a customer, you can set the level of security that works for your business.
Related Tags: