Use Equipment Financing to Maximize Business Opportunities
In today's market, it's important for a business owner to maximize their potential with wise financial choices to achieve growth. For many businesses, this growth may depend on equipment – upgrading outdated machines, replacing failing equipment, or acquiring cutting-edge equipment to propel operations forward. Equipment financing can be the best solution to support these investments.
There are four key benefits of financing your equipment purchases:
Preserve Cash
One of the major benefits of financing equipment is cash flow. Instead of tying up working capital on equipment, you can allocate it where you need it and enjoy the predictability of scheduled payments.
Simple Funding Process
Applying for funding through traditional means requires significant documentation, which slows down the process. Equipment financing provides a simple and flexible process, allowing businesses to gain funding faster so they start to see the benefits of their investment sooner.
In addition, equipment financing is often secured by the equipment itself, meaning it's not necessary to put up additional collateral, such as personal or other business assets.
Customization
With equipment financing, it's often possible to create a contract that is customized to meet the needs of a business, including the option to lease equipment – ideal for many niche businesses.
Leasing can be a great option in cases where you need time to evaluate whether the equipment fits your needs. The decision to purchase, continue to lease, or return the equipment to try something new can be made after you see what value it brings to your business.
Return on Investment
Perhaps one of the greatest benefits of financing equipment is that once a piece of equipment is acquired, a business can enjoy an immediate return on investment while deferring its cost.
If you are a business owner and have been considering equipment financing, we'd love to share how the equipment financing program at Scale Bank can support your business.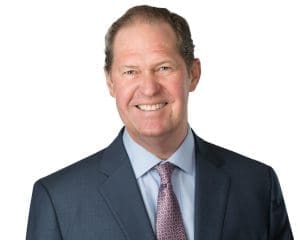 Mark Paetznick
Vice President – Equipment Financing and Leasing
Phone: 952-830-7203
Email: mark.paetznick@scale.bank

Related Tags: